Gates, God Stories & Answered Prayer
An Invitation
I (Yvonne) was invited by my spiritual sister Susan Napier of First Love Ministries to join her for a Prophetic Conference in Philadelphia at Walk in Light Christian Center where her mom, my spiritual mom Ann Strickland, is an elder. I was both honored and delighted as Susan takes very seriously who she ministers with and Philly is my hometown.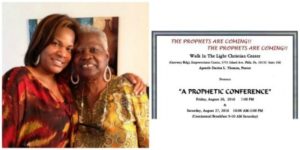 I AM Answering Your Prayer
The Lord told me on my journey there that He was answering my prayer. Wow – I knew that He meant the prayer of my heart from the 80's when I had desperately cried out to see with my own eyes the same level of transformation in my church, community and city that I saw in His Word. Our ministry has been forged out of that prayer and the subsequent dream/vision He gave me of apostolic teams operating in the dynamic of worship & spiritual warfare plus "boots on the ground".
Delaware – First State & Key to Unlocking The Gates of Philadelphia
In planning for the trip, I purposed to spend some time with Susan at her home in Wilmington; and we put that time to good use – catching up,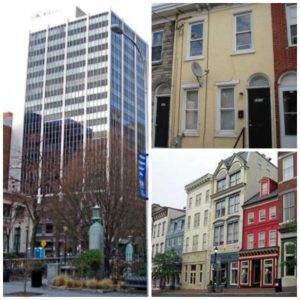 encouraging one another but also doing both personal ministry and a prayer walk in Wilmington,  I am still amazed at how the Lord so strategically placed her in Downtown Wilmington. The first time I had visited I trained some of her team in Watchman Prayer right there in her home. While praying in preparation for the training, she had opened her blinds and, since it had been winter with no tree foliage, we immediately had a dramatic birds' eye view of all the major buildings downtown.  I could sense the weight of Delaware's importance as such a key financial and legal center for our nation, and how that blessing flowed through its being the "First State", or first fruits, of our Union,
On my second trip of training, we added in live worship and Doris, RHM Worship Leader, and I were able to do a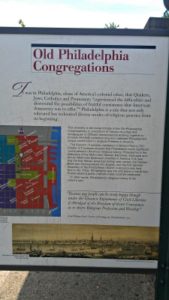 prayer walk in Philadelphia – the Lord specifically directed us to visit the National Constitution Center and US Mint.  We came across a sign I had never noticed before depicting the many different denominations that worshiped there – even the oldest active Jewish synagogue – the Lord truly inhabits the praises of his people. In the Spirit, I could  actually see Him setting His throne down over our nation right there in Independence Hall Square.
And then, while on this third trip, I discovered a word about Delaware unlocking the gates of Philadelphia that in turn would unlock the gates of the nation in Dutch Sheets and Chuck Pierce's Releasing the Prophetic Destiny of a Nation book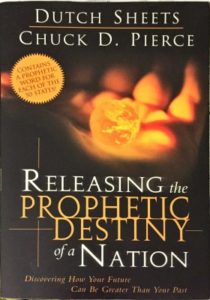 from their 2003-2004 50-state tour. Susan and I marveled at how the Prophetic Conference was being held at Gateway Center in Philadelphia. So we stood on this word and issued decrees; then we set our faces like flint towards Philadelphia and towards whatever the Lord wanted to do!
Walk in the Light Christian Center's Prophetic Conference – Sharing God Stories, Demonstration, Activation & More
The Lord truly met us in Philadelphia. I first was so amazed at the life that had flowed through the Gateway Center. Three years prior when we did the live Worship Watchman Training, there were not many businesses there. This time, there was a brand new hotel plus all the outlying building strips were full of many other businesses. In addition, Mom Ann's Empowerment Center had grown – they had moved to a larger office suite – wow! (Mom Ann opened a financial training center called the Empowerment Center just when she turned 82 – she and Susan are amazingly powerful intercessors.)
During the Conference, I taught the sessions and Susan led the ministry time.  I was able to teach about both apostles and prophets working together as part of the Ephesians 4 governmental gifts and was also able to share many of my God Stories about Philadelphia including the past prayer/vision, the founding of our nation , several related ministry trips, and even angelic encounters!
Susan powerfully demonstrated prophetic ministry with some of the most profound and accurate words of knowledge and prophecy. And on Saturday, we were able to activate several of the conference participants including some young people. Yay, Jesus!!
I shared a fuller report during Session Eight of "This Is That: Makin' It Plain!":
Session Eight – When A Plan Comes Together: You're God's A Team, Part 2 of 2 #Moravians #Philadelphia #ThisIsThat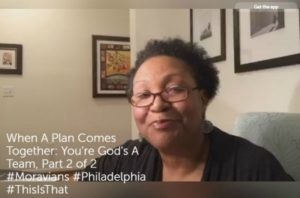 Answered Prayer – Apostolic Centers Arising! – Unlocking the Gate to the Nation
Towards the end of the Conference, Susan and I had the awesome privilege of praying over Walk in the Light's apostolic vision and apostolic team. I had a knowing that this  is what the Lord meant when He told me He was answering my prayer for transformation – it would be through apostolic centers arising! Their vision, that is well in motion, will impact key areas and key groups; and their church will be in the center of it all.
And their whole congregation enthusiastically received the key points from the Conference sessions of using God's governmental structure and gifts, their true identity as sons of the Most High, all the gifts of the Spirit, worship & spiritual warfare, plus the angels that were in their midst to impact their neighborhoods, families, peer groups and their specific mountains of influence.  WOW – THANK YOU LORD! IT'S TIME!!!
Walk in Light Christian Center is an apostolic center arising with Apostle Darien L. Thomas and Pastor Vivian Carson. They meet regularly at the Gateway Center, 3751 Island Avenue, Suite 106, Philadelphia, PA.
For more information on Apostolic Centers, I encourage you to purchase and read The Apostolic Church Arising by Chuck Pierce and Robert Heidler – you can purchase the e-book on Amazon or a physical copy through Glory of Zion's webstore: