Re-Digging the Well @ Fayetteville
During a visit with friends John & Camrin Harris of His Gates, I (Yvonne) had a great time of fellowship with several of their leaders. As a result of their prayers and prophecies, "This Is That: Makin' It Plain" a social media outreach of E4M was birthed and my  face was set towards Fayetteville based on this word from John:
"I see three shovels in the ground digging out a well at the place in the earth where there is like an old river bed and the ground is stony – those wielding the shovels are taking the dirt out to re-dig the well. It looks like the Eastern part of the state. And they were bringing up big shovelfuls and they were bringing it up in perfect unison. I have built houses all over the state, every part of the state has a different color dirt – it looks like Fayetteville and East …"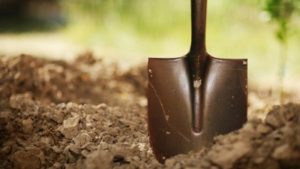 Mama Helen and I had previously visited Fayetteville back in 2013. We knew the city was significant as it is where North Carolina  ratified and signed the U.S. Constitution. We longed to get back there but we waited on the Lord.
The Set Time has come!
Another word from John was that "the set time had come'. I knew that word covered many things, but just a  few days later, our team was in Greensboro for A Gathering of Eagles, Part 2, and I met again one of the apostolic leaders from Fayetteville, Carol Miller of Kingdom Encounters Ministries. So began our Fellowship of the King!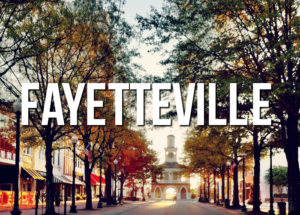 Converging Revival Fires
In October, we journeyed to Fayetteville  in Cumberland County which, besides being the birthplace of our state, constitutionally speaking, is a beacon of hope to our military. Many citizens there volunteer and have various programs to assist both active military and veterans – amazing! Fayetteville is home to Fort Bragg and Pope Air Force Base – I love our military!
Honoring our past and stepping into the future
One of the other things we were excited about was a prophecy we heard  about while attending the launch meeting for Azusa East with Lou Engle of The Call. Lou had honored our past heroes including the Moravians, Billy Graham and Derek Prince and made mention of a prophecy for Eastern North Carolina that Derek had released. Here is a recap as posted on Ignite Ministries' website: 
Sunday April 6, 1975, about 9:00 p.m., at Deliverance Evangelistic Temple in Jacksonville, N.C. Derek Prince, the famed British statesman prophesied out of Zephaniah 2:6 – "I have found favor with you here in Eastern North Carolina.  I will personally visit you. There will be a revival greater than that of the Great Wales Revival at the turn of the century.  There will be kings and leaders that come from the North and South and East and West to study the Eastern North Carolina Phenomenon." – Derek Prince
So we stepped into that prophecy, plus others from Chuck Pierce, Dutch Sheets, Bill Johnson, Randy Clark, etc.  as well as the prophetic season of being the Feast of Tabernacles for 5777, the Year of the Sword!
Loosing the praises to Our King!
Excerpts from Chuck Pierce:
"Winds will begin to gather an army of those that have been faithful and those that will now gather into a place they didn't even know they belonged.  The winds of adversity will now produce an army (of whom) people will say, 'It is the LORD's army that has changed the course of history!'"
"The portal from last year is still coming down. Last year it was about us in the earth staking claim. This year God is bringing a sword down. When it comes down and grabs hold of you and touches you and splits something off – it's about how you are going to grab hold of the handle of it.  It's about God saying here it is – you asked me for this – here it is for you. And you grab hold of it and use it."
 Loosing the Sword of the Spirit within us!
Additional Highlights:
I was blessed and honored to minister Sunday morning at Kingdom Encounters Ministries, where I was able to share some of my God stories and about the power of Apostolic Centers Arising of which Kingdom Encounters is one. Our ministry team leader Becky Bozeman also had an unction that we were to pray over their youth. It was a great joy to be able to lay hands and prophesy over such a wonderful group of emerging leaders!
Prayers for the flood victims – We agreed with the resolve of past times when a fire greater than the Chicago Fire swept through Fayetteville in 1831. The townspeople blew up their homes to quench the fires in hopes of saving lives. No one died. They spent many nights together laying out in the open air praising God. One of their primary pastors sent a letter out to the media outlets of their day and the nation responded. The town was rebuilt in under two years. Do it again Lord!
Placing our feet at the Market House. We held a Strategic Prayer Outing  at the Market House that Sunday afternoon where we re-affirmed our constitution, prayed for our colleges and universities, renounced & repented for the evil of slavery and called forth the promised revival!
Fayetteville was the hub of the West Plank Road finished in 1854. It was the longest highway made of wood in North Carolina – its length was 129 miles, stretching from the Market House to the village of Bethania (Salem area) in Forysth County. Bethania was the first planned Moravian settlement in North Carolina and it is the only remaining independent, continuously active Moravian village in the southern United States. The Moravians helped birth the 1st Great Awakening! Did I hear someone say road trip?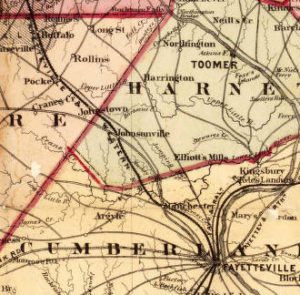 "Spring Up Old Well": Let the Rivers of Revival Glory Flow!