Releasing the Lord's Presence, Peace, Power & Authority
During Martin Luther King weekend, our team did a combined Worship Gathering/Strategic Prayer Outing in Wake & Durham counties.
Our Vision
In the preceding months there had been a good amount of contention over the Governor's race which had centered on these two counties. Wake County is home to NC's State Capitol and Durham County had some alleged voting mishaps.  A lot of the battle for the Governor's race centered on the transgender debates sparked by  the City of Charlotte's bathroom ordinance. There was response from even outside of NC, both nationally and internationally. So we wanted to place the Lord's Crowned Sword in these counties and decree that Jesus is Lord over our Cities, Counties and State; and that it is His Truth, His Love, His Governance that will ultimately prevail. Not by might, not by power but by His Spirit (Zech. 4:6-7).
Our Plan
On that Saturday morning, we met to strategize; and then we sent out two scout teams – one to Wake County and the other to Durham County. The plan was to take both the research gathered and prophetic impressions from these "boots on the ground" expeditions and loose them that evening in our Worship Gathering. Then on Sunday, the full team would go to both counties to release the fullness of what the Lord had given to us in each place.
Sunday evening we did a recap of all that had transpired and below is our summary.
Our Executive Summary
Several Ties to Israel
While our hearts were standing with Israel during this weekend as a "Peace" Conference was being held in Paris, we surprisingly found several ties to Israel  – one right near the State Capitol in Wake County and a few also in Durham County.
In 1896, during a pilgrimage journey to the Holy Land, one of the first rectors of Church of the Good Shepherd (Free Episcopal) selected a marble stone quarried near Jerusalem and had it shipped home to be the cornerstone of their new church building. One of the members we met said that he had also brought back water from the Jordan River to use in their baptisms.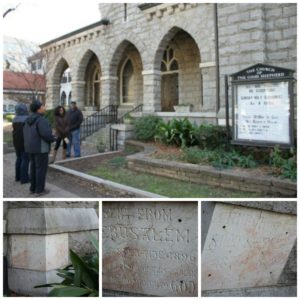 And then in Durham, the team discovered that there were two bricks with a Star of David etched in the structure of the Hayti Heritage Center which was originally the first building of St. Joseph's AME whose cornerstone was laid in 1891.  The building's architecture has been defined as stately which was indicative of the African American community that built it.
The team also found that there were at least four synagogues in Durham, one of which was a Messianic one (Beth Hashem). The full team stopped at the parking lot of Beth Hashem to release a blessing!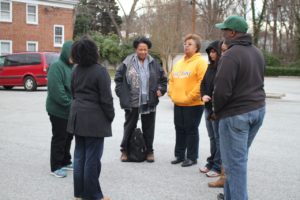 And in our time of reflection on Sunday, one of the team noted how powerful our prayers for Israel were during the previous night's Worship Time. She noted how she could really feel the power of Holy Spirit going before us as we lifted up the Peace Conference in Paris; she remarked about the heightened level of  expectation that our prayers released within her: we really were changing the outcome and Israel would be favored.
Tie to Revival and Healing Glory
One of the team uncovered during research that Oral Roberts held his first tent crusade meeting in Durham in June 1948.  The meeting was held in a field on Hillsboro Road which is also the same name of the street where the Church of Good Shepherd is located. (The town of Hillsborough for which the road/street got its name is just west of Durham.)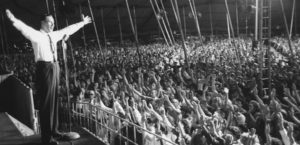 The Durham crusade started with a crowd of 700 and at the last meeting over 9,000 attempted to attend. The tent only had a capacity of 3,000. Folks came from hundreds and even thousands of miles. Reports from that time indicate that over 3300 people gave their lives to the Lord.
Other impressions
Reclaiming our Colleges and Our Children – One of the scout teams went to several colleges including Meredith, Shaw and North Carolina Central. We prayed into these institutions' original godly purpose and made decrees about the students' identity, calling and destiny during Worship as we sang from Isaiah 43. "They were created for His Glory!"
The Sound of Liberty & Justice for all! At just the right timing in alignment with our prayers first at the Justice building and then at the Legislature building, we heard a sound of this bell ringing. When we went to investigate where the sound came from, we found it was from a replica of the Liberty Bell which anyone could ring. So we let the sound of liberty & justice for all ring out again: for where the Spirit of the Lord is, there is FREEDOM!
Vision of fresh dew blanketing the area – I (Yvonne) saw a new day dawn over these counties. It was like the atmosphere of heaven came down and hovered over the meadows, hillsides, homes, neighborhoods and communities. We decreed a fresh outpouring of His glory, His love, His purpose to fill every home, every heart, every community, every business…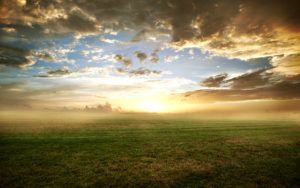 Loosing the Key of David over our Capitol – I (Yvonne) woke up at 2:22 one morning and had forgotten about it until we ran into the statue with the key on the museum walk outside of the Capitol. Also, upon our return from the full team outing on Sunday, we found ourselves locked out of the house we had rented (the battery for the keyless lock had died)  but one of the doors had "inadvertently" been left open. So we declared Isaiah 22:22 over Wake County in particular as the leaders of a city, a county, a state, a nation must serve onto the Lord!
Isaiah 22:20-23,  "Then it will come about in that day,
That I will summon My servant Eliakim the son of Hilkiah,
21 And I will clothe him with your tunic
And tie your sash securely about him.
I will entrust him with your authority,
And he will become a father to the inhabitants of Jerusalem and to the house of Judah.
22 "Then I will set the key of the house of David on his shoulder,
When he opens no one will shut,
When he shuts no one will open.
23 "I will drive him like a peg in a firm place,
And he will become a throne of glory to his father's house.
A few more pics!
Some really  good news!
An encouraging Facebook post from a Durham Voice news report: In an age when teenagers crave social media popularity, students at Hillside High School are showing their peers the powerful impact that comes from stepping out of the norm. (read more).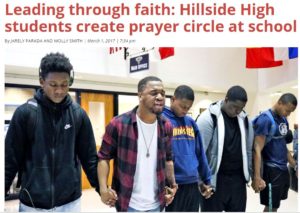 Recent Visit by James and Robyn Vincent of Glory of Zion to a Church of Zion in Durham: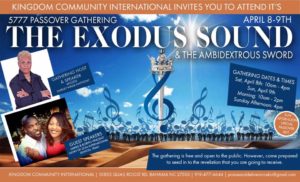 So, there is more prayer needed but there are more answers coming!