Our Regiment—There is A Cause!
This portion of our post is dedicated to our RHM Team and the calls that they have stepped forward to fulfill. Some of our team are already in position, but over this past year and a half, more have moved forward. Corporately our answer to the war cry that young David shouted as he faced Goliath, "Is there not a cause?"– as one, we say, "Yes, there is a cause!"
Kevin & Rosemerry Blash
Kevin & Rose are two of RHM's Elders—they are our anchors. They watch over and take care of our RHM family. They exemplify that also in their natural family. They are as solid and as steady as they come—they have deep roots in the Lord. They are worshipers and prayer warriors but also they carry peace.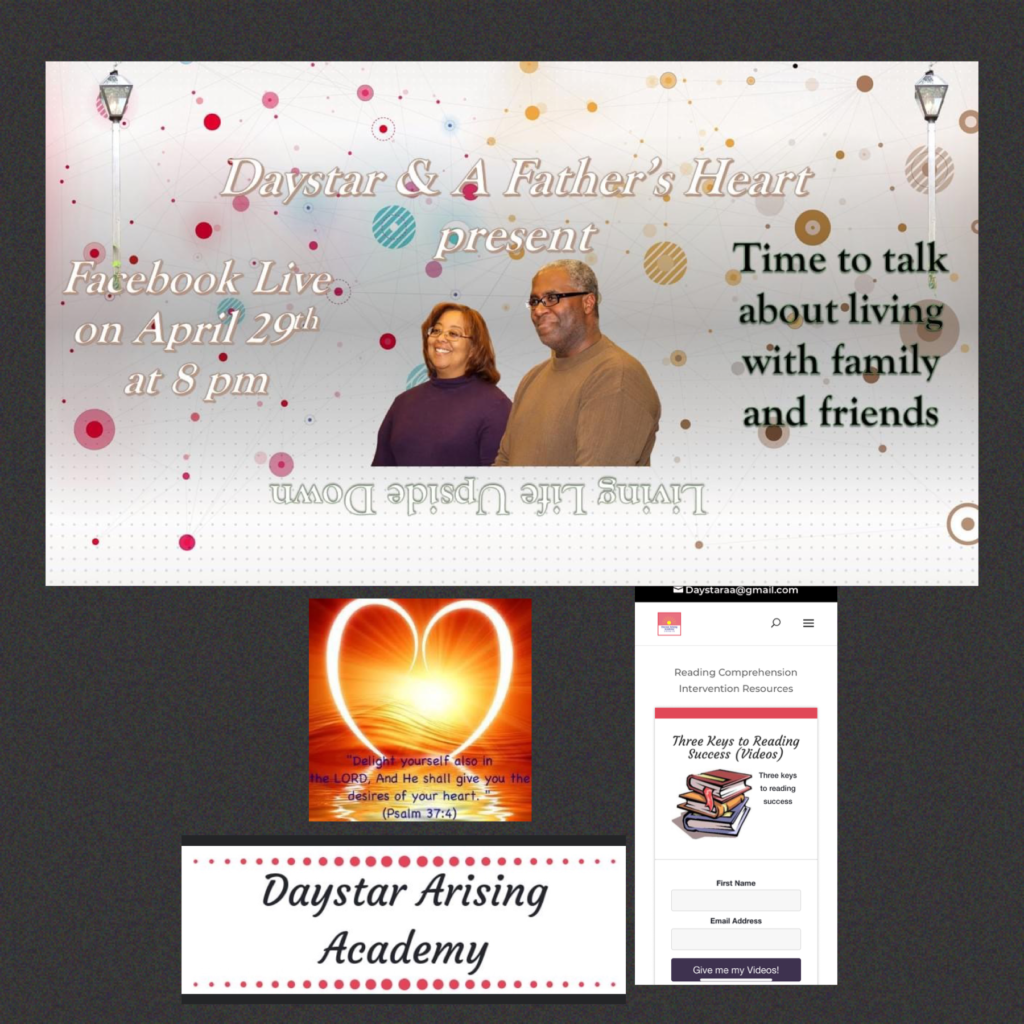 Kevin & Rose actually have specific calls to the Family & Education mountains.Please check out their Life Scopes, their pages and websites (see links below). Also, hot off the press, Kevin & Rose are having a FREE Online Daystar event for families this Saturday, May 2nd, from 11:00 am to 12:30 pm—"Living Life Upside Down"–to register, click here for Eventbrite website.
Becky Bozeman
Becky is one of RHM's Elders. I had to go to her Facebook page to get a good picture of her. She is typically not seen in our blog or Facebook posts as she is the main one taking photos of our watches, our prayer walks and various outreaches.
She represents our heart as she is the passionate one—watching, listening, and doing for others. Most of the rest of us are typically in warrior-mode so she is definitely the part of the team that makes us look good in the eyes of those watching us .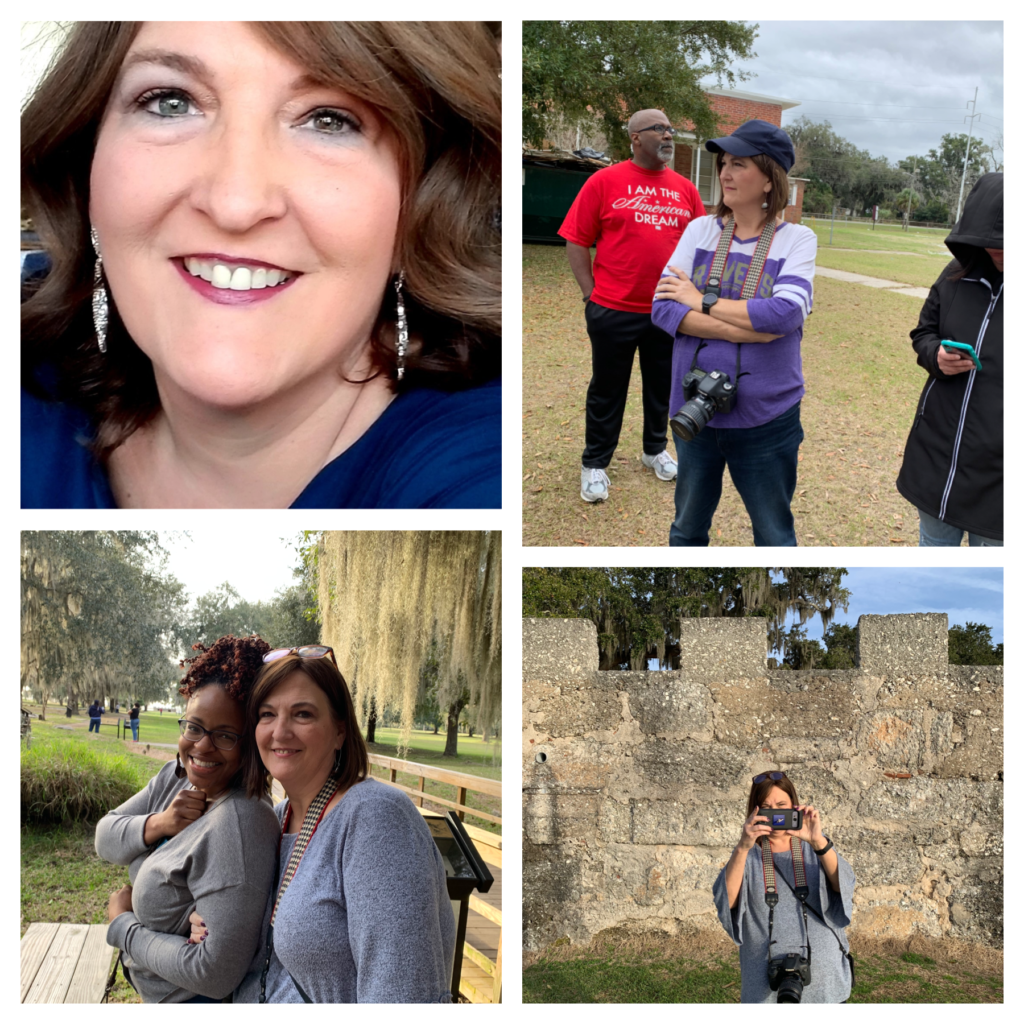 Besides being our volunteer photographer, Becky is also Treasurer of RHM's Board. Catch her in the corners of some of the pics on our posts—you will mainly catch her deep in thought but also with a smile, a laugh and a hug following.
Dan Eppley
Dan was ordained in January 2019–he is our missionary and street evangelist. He is a truck driver by trade and is currently operating between Ohio and Maryland. He typically goes on our missions as our protector but to all who know him, he is a teddy bear. You can find Dan anywhere around our nation and even abroad. He is always ready to pray for you, or to lend you a helping hand!
Susan Napier
Susan was ordained by RHM in January 2019 but she also has two ministries of her own—First Love Ministries and Mommas, Inc. She is one of the prophets on our team and has multiple anointings as she also functions as a pastor-evangelist. If she turns up missing from a set rendezvous, it is because she has stopped to get someone set free and on their right path! Susan has the biggest, deepest heart, great sense of humor and she never meets a stranger—whether in the Islands or even Israel. She is a woman of the nations!!
Krystal Talley
In addition to now being commissioned as a Business of Zion by Glory of Zion International, Krystal has been a Commissioned Minister of RHM since October 2017. She is also a Marketplace Minister being a catalyst at her job for positive impact to her local Greensboro community. She now helps administrate as well as co-lead RHM's Monthly Watch over the Carolinas Marketplace call. She is a wonderful mom to her beautiful and talented daughter Joya and is an active member of Grace Church.
Rachelle Blash
Rachelle is now a Commissioned Minister (since January 2020). She is both Kevin & Rose Blash's daughter and one of RHM's spiritual daughters. We are so proud of the woman she has become. Rachelle has a call to children and she is currently fulfilling that as a teacher. She also has a call to the Arts—she worships in both song and dance plus she is a powerful intercessor. She keeps us all moving forward and keeps us looking out and up through different lenses—so we added a couple of fun shots but they are prophetic:
Yvonne Denise
The Lord released Yvonne to create a new non-profit ministry to more directly reach women & the next generations and to also engage in City/Regional Transformation Projects. As believers, we must both worship & pray and work our inheritance so to speak through righteous works, so that we raise up sons & daughters that reflect the two greatest commandments—"Love the Lord your God with all your heart, and with all your soul and all your strength and with all your mind; and, Love your neighbor as yourself." (Luke 10:27a NIV)
For more info about Yvonne Denise Ministries and the book Yvonne wrote click the picture below.