A Gathering of Eagles, Part 1:  Equipping for Apostolic/Prophetic Worship & Prayer
To fulfill our county-to-county mandate for Guilford County, we reconnected with a friend, Darrell Nicholson, in the latter part of 2015.  Darrell was immediately excited about our coming to Worship & Pray for his county;  he even asked us to expand our time there to include some training and we agreed.
In the meantime, the Lord had us extend an invitation to Darrell to join us for our Beaufort County assignment. Darrell called it "a gathering of eagles." Since then, the Lord has added Darrell to our team and has launched him into a portion of his destiny through  Kingdom Builders Solutions to impact young men, families and children  throughout the Guilford County area & beyond. Wow!
Spiritual Recon
Then in moving forward towards our scheduled time in Guilford County, the Lord had us do our usual research but He also had us send out a small advance team to put "boots on the ground" for some spiritual recon.  And what we found  was: an anointing still hovering over the Guilford Courthouse National Military Park, an open portal for national transformation surrounding the Greensboro Four, and some demonic residue from Jim Crow laws as some folks still will rarely venture "across the railroad tracks."
So the team offered up some initial prayers from place to place:
Part 1: February 20, 2016
Darrell had assembled a small company of people from not just the Greensboro area but also from New Jersey and South Carolina.
The Power of Worship & Prayer, The Power of Covenant, The Power of Prophetic Destiny / Redemptive Purpose
We shared through Scripture and testimonies about the power of Worship & Prayer including engaging angelic help. We also shared about the Covenants of God including the  covenant with Israel that we were grafted into; and we shared about America's Christian heritage and her prophetic destiny, We taught on strategic prayer through spiritual mapping and putting "boots on the ground".
We then activated the participants by dividing them into teams wherein we helped them formulate an initial apostolic/prophetic prayer strategy for their state. Finally, we helped them execute that strategy through Watchman-style Worship & Prayer where we spoke into each state's redemptive purpose and stood against the demonic strongholds through repentant hearts & the use of our arsenal of the Word of God, prophetic decrees and praying in the Spirit.
And as a bonus, we were able to hang out with the Lord at Pastor Angela Page's church – we sang, we waited, we listened, we responded, and then He poured out deliverance and personal prophecy – O what a night!
A Response
As evening ensured, we prayed for many things connected to the seven mountains (which we at Soul Care have been calling marketplaces for some time) related to our region and the other regions represented by attendees from South Carolina and New Jersey. What a breaking…I knew that our prayers were shifting events and lives. It made us WANT desperately to pray and to have evidence that God intervenes in the lives of people and the affairs of humanity when we align our wishes to His and speak heaven's language of release. We long to hear in the days and seasons to come how the region has shifted toward God's true alignment as we align our voice with His redemptive purpose for people and places…and prayer.
Many other things occurred during this powerful release event. As God releases me I might write other things at a later date, but as for this writing I simply want to document the life and vitality that has been infused into our city, our ministry, and prayerfully in the lives of others who attended, by these well-timed intercessory visitors who ushered in an angelic host of help to pray. The anointing of the sons of Issachar are upon Releasing Heaven Ministries to know the appointed time and season for strategic prayer. Theirs is not a work for the faint of faith, rather it is the work of the faithful gatekeeper. Greensboro and Guilford County are better, far better for their arrival. Their work left a charge for the Gate City's gatekeepers, "Arise and pray." May we be obedient to align ourselves to this redemptive charge.
What a glorious time to be in God's Kingdom!!!
Written by Pastor Dr. Angela Bailey Page – A Gatekeeper of a Gated City
Strategic Prayer Outing for Greensboro – Guilford County – March 12, 2016
We wanted to seal our time in Greensboro so we planned a follow-up outing.  We found out that a re-enactment of the Battle of Guilford Courthouse was occurring on March 12th so we gathered our troops and headed that way.
International Civil Rights Center & Museum
Our first stop was to the International Civil Rights Center & Museum where the four young college students (Greensboro Four)  took a "seat" for righteousness at the F.W. Woolworth lunch counter on February 1, 1960. We took the tour which was conducted by the fabulous "L.T."; and as we encountered the interactive exhibits and demonstrations, we could still hear the pain of the impact of slavery and the Jim Crow laws.
So we gathered outside to pray through Acts 17:26-27 as I (Yvonne) knew that "in spite of how my family got to America, it was ordained for us to be here".  We entered into identificational repentance for the inhumanity of past times, but we stood as a bridge to the church arising with an answer as happened with those four young men back in 1960 – they moved with wisdom, strategy, fortitude and non-violence. "Lord, we stand under that open portal and we stand as Your Voice, Your Ambassadors with confidence in Your Presence and in Your Authority, knowing  that You are with us, are for us and that we in You are the answer."
Battle of Guilford Courthouse
We next stepped onto the battlefield as we heard the re-enactment guns go off in the distance.  After "gathering more intel" at the Visitor Center/Museum, we found a clearing nearby where we could prayerfully enter into the prophetic atmosphere that had been set-up for us.
I (Yvonne) started our prayer time by submitting my impressions of the day. I recounted that as I walked through the Visitor Center's exhibits, I was once again overwhelmed with the evidence of how the Lord most assuredly was with America's army as she battled an army that was far better-equipped and far better-trained for a very grueling eight long years. I also confessed my admiration for Nathanael Greene who was an untrained, relatively very young Quaker who seemed to have been supernaturally gifted with the wisdom  necessary to lead a hodge-podge company of soldiers with widely varying skill levels, and to devise strategically brilliant war plans. I  also marveled at how both the Quakers and the Moravians just so happened to have settled in this region as I knew the power of their faith and prayer life.

And in that moment, I could feel the Lord's heart for His blood-bought but heavily persecuted church, and I had a sense of knowing about how mightily He would move heaven and earth to restore her to the fullness of His glory. I could feel that, in spite of the oft-times tragic missteps and hardships created by slavery and the displacement of the Native Americans, that the Lord was establishing a place where the fullness of His Spirit could come forth in such a way as to touch the whole world and redeem all. I could almost hear from Rev. Robert Hunt's prayers as he dedicated this nation to the Lord with the proclamation that the gospel would go forth from these shores, to the tarrying songs and prayers that stirred the fire that fell on Azusa Street which ushered  over 600 million spirit-filled souls into the kingdom. And i could hear the same drums that had been sounded on this battlefield echoing out a call to the next generation who were at the various colleges in the "hillside round about".
So we released a warring sound as we called out to the next generation to take their places as we made pledges to run with them; and we cried out to the Lord for a fresh outpouring of His wartime strategies!  We decreed that the Church's enemies would once again be thwarted as we got in position to see the fullness of our splendor manifest like that of Queen Esther – for such a time as this! And we invoked the covenant and ordained destiny of our nation as well as the open portal for national transformation that still hovered over Greensboro (Guilford County) to cry out for a resettling of our nation on Godly, Christian, ethical, righteous foundations.
An invitation to "A Gathering of Eagles, Part 2: 'An Evening with Melinda Richardson'" – Saturday, July 9, 2016
We invite you to join us on Saturday, July 9, 2016, 7:00 PM – 9:30 PM @ The Oak Branch Conference & Event Center,  23 Oak Branch Drive, Greensboro (Guilford County) for an evening with a special lover of Jesus who is empowered to unlock and advance His kingdom for emerging beyond!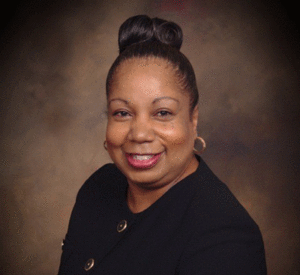 MELINDA RICHARDSON is a WORSHIPER and INTERCESSOR at heart.  She is commissioned as a GLORY CARRIER and PROPHET to the Nations.   Melinda is ALIGNED with GLOBAL SPHERES and SERVES at GLORY OF ZION INTERNATIONAL  in Corinth, TX (both led by our mutual spiritual papa,  Apostle Chuck Pierce). Her desire is to see the Body of Christ in all Nations come into the fullness of God's Glory as well as walk in our Kingdom Dominion, Authority and Inheritance.  Melinda and her husband James have traveled the world praying, preaching & teaching the Kingdom of God through His Word, by His Spirit and with the demonstration of Power (I Cor. 4:20).
Hear the Call of His Drums & Come Be A History-Maker!