The Pellice Valley in Northwest Italy is where the Lord had directed RHM on a prayer journey and it is also where we met Eliseo and Paula and their wonderful family,
Excerpt from Newsletter Introducing the Guadagno Family (Eliseo and Paula) from Northern Italy
Rooted in History and Grounded in God's Word
At the base of the Italian Alps lies a place where the first Christian reformation movement of Europe took place many centuries ago. The Pellice Valley, home of the Waldensians, became a base for Bible study and training. The Waldensians believed everyone should have the right to read the Scriptures for themselves instead of relying solely on the interpretation of clergy. They devoted themselves to the study and translation of Scripture during a time when this was a crime punishable by death. Two by two, they went throughout Italy and beyond to share the good news of Jesus Christ that they had so wholeheartedly embraced. The road was one of persecution and in many cases, martyrdom.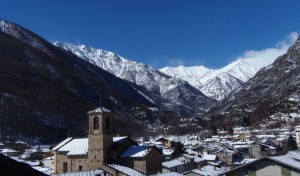 The Pellice Valley has been a land of seeking spiritual truth, freedom of choice, perseverance, and selfless service to Christ. This Valley provides an extraordinary setting to be trained, refreshed and transformed by God's unconditional love and grace.  After this time for training, refreshment or rest, these followers of Christ can be sent out to demonstrate God's love by serving others and sharing the good news of Jesus Christ.
Carrying and Passing the Torch
Eliseo and Paula met in 1997 while serving onboard the MV Doulos, a former Operation Mobilization (OM) ministry ship, where they traveled around South East Asia and Africa. They have been serving with OM in Italy since 2004 and Eliseo has been the OM Italy Field Leader from 2006- 2014. For 8 years, Eliseo and Paula have been coordinating church groups coming to the Valley to hold retreats, conferences and trainings. Along with other servants, they have seen many of those participating in the arts and sports ministry from Italy and other countries become equipped to serve people around the world.  They also assisted in the birth of a crucial anti-human trafficking ministry and network in Italy, which is Europe's leading entrance port for young victims forced into prostitution
Through their OM ministry, Eliseo and Paula have seen over 800 volunteers come to serve in this Valley and in Italy.  For many of these volunteers, this experience was their introduction to Christian service and missions and resulted in a turning point towards a growing relationship with Jesus Christ. In 2010, Eliseo and Paula helped launch OM's Transform in Rome (International youth event to reach those living in the Mediterranean region, click here for more information) and have provided leadership to see this ministry grow throughout Italy and beyond. In addition to their continuing OM ministry, Eliseo serves as an elder in their local congregation and Paula teaches in Sunday school and women's ministries.
OM has recently transitioned out of operating their base at Forterocca in the Pellice Valley. However, Eliseo and Paula are remaining in the Valley to help steward what God has sown there and so Eliseo is developing plans for the next phase of his ministry there. They seek prayer and financial support.  And they invite you to visit their beloved Valley to renew your vision as well.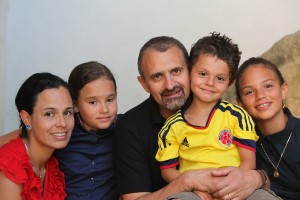 Did you know?
Evangelical Christians make up only 1% of the population of Italy.
Although primarily Roman Catholic, less than a quarter of the
Italian population attends mass regularly.
 Over 100,000 practicing magicians live in Italy, and the city of Turin has one of the largest satanic churches in Europe
 With the rising numbers of immigrant minority groups, Islam is the second largest religion in Italy today.
 In over 31,000 Italian villages, there is no evangelical witness.
Be a part of what God is doing in Italy
RHM encourages you to tap into the rich heritage of the Pellice Valley and to sow into what God is doing in Italy. We know that our ministry's journey and connection there is not over. Italy has become a major gateway to what is happening throughout Europe, the  Near & Middle East as well as Northern Africa. We urge you to consider praying for, sowing into or visiting – you can contact Eliseo and Paula at paulaavila@tiscali.it.
(Excerpt posted with permission of Eliseo and Paula)