Releasing JOY: The Power of Ministry Alignment & Bridging The Generations
Our second Outreach cluster centered on: welcoming Holy Spirit afresh into our region, purposely engaging other ministries for combined strength, and targeting the Millennials who now lived in the many condos and apartments that had sprung up in Uptown Charlotte. We endeavored to be a voice to the generations to demonstrate the church responding to social justice causes and to demonstrate church leadership positioning itself to build solid relationships across the generations. (See below a Barna Group Infographic "Why Do Millennials Stay in Church?")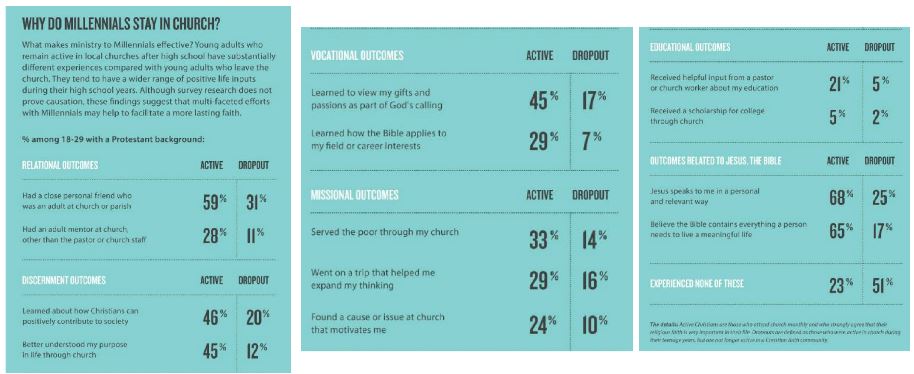 Again, looking to what we "already had in our house", our format was one of a Worship and Prayer Watch. The Lord provided us with a generous donation to rent one of Charlotte's main outdoor venues – Romare Bearden Park.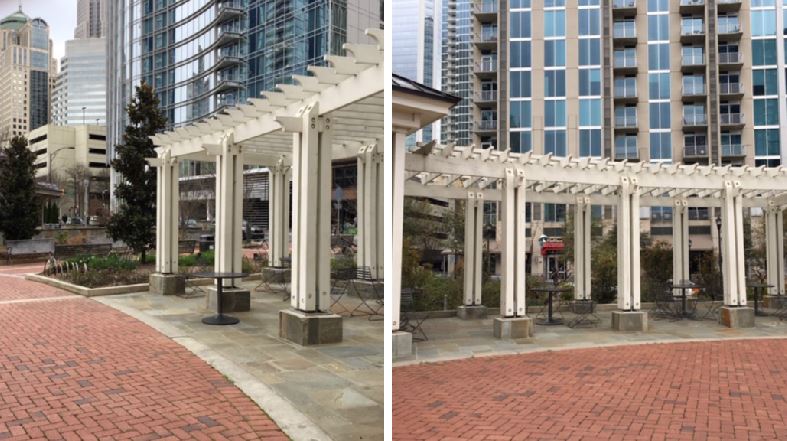 So we planned, prayed, extended invitations, and prepared the ground. As a part of our invitation to other groups, we asked that they devise a way to follow-up with folks and then have some activity or event already planned (within the next month or so following the Outreach) that they could invite folks to. For our ministry/church, we planned two follow-on Watches in November and December that everyone could attend.
In our planning efforts, we also heeded the prophetic word from Apostle Chuck Pierce about laying low and being circumspect from the June – October timeframe. So we did not advertise the outreach beyond our personal associations and the ministries the Lord had highlighted. For preparation, our Ephesians4Movement (E4M) Equipping Services for July, August and September focused on providing: training in Prophesying, a knowledge base about Mindsets & Worldviews of the generations; and testimonies about Revival & Awakening.
Finally, we also held a Strategic Prayer Outing at Reed Gold Mine, the site of the nation's first gold rush, as the angelic vision I (Yvonne) had showed gold being liquefied and running downhill from our center square. Uptown Charlotte is literally on a hill and there are gold veins that run underneath the city's streets.
Reed Gold Mine Outing

Releasing Joy Outreach – Saturday, October 27th
Prayer Targets for City & Region
Welcome Father, Jesus and Holy Spirit
City/Regional Leaders – 1 Tim. 2:1-3
Awakening/Revival
Families
Generations
Our Identity in Christ – "Sonship"
Marketplace
Creativity: Arts
End Homelessness
End Human-Trafficking
The Carolinas – North and South Together!
Nations – those who had come into our area plus missions out
Call for Every Home, A House of Prayer
Salvation –including roaming healing, prophetic, evangelistic teams
Click on Releasing Joy composite picture above to see more pictures on our Facebook page; and click on the Watch flyer below for our next Watch date – we will be having more frequent watches in the season ahead.