RHM BiMonthly Update
Reporting on "High Level Assignments" Plus "E4M Monthly Equipping Sessions" Launches This Sunday, January 31st
Watching God's power!
Just days after our Worship & Prayer Outing on the Sea Isles of Beaufort County, SC that focused in part on protection for and a spiritual awakening of the East Coast, where visions of expansive heavenly lightnings and a translucent armor-like veil being hung along the full length of our coastline were seen in the spirit, the headlines read: "East Coast braces for heavy snow, epic blizzard". The Lord quickened me that the strengthening of this storm was a response to the prayers we offered up – He said some things are being delayed, some things are being cancelled, some things are being stilled, some things are being cleansed.
Job 37 (NLT)
1 "My heart pounds as I think of this.
It trembles within me.
2 Listen carefully to the thunder of God's voice
as it rolls from his mouth.
3 It rolls across the heavens,
and his lightning flashes in every direction.
4 Then comes the roaring of the thunder—
the tremendous voice of his majesty.
He does not restrain it when he speaks.
5 God's voice is glorious in the thunder.
We can't even imagine the greatness of his power.
6 "He directs the snow to fall on the earth
and tells the rain to pour down.
7 Then everyone stops working
so they can watch his power.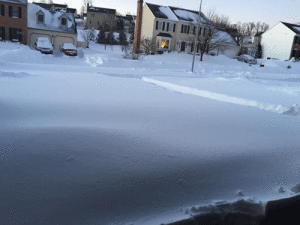 As we continued to pray for those impacted by the storm, we stood in awe of a Mighty God who stirs the faith of an "available few" and sends them on "high level assignments" that He backs up!
Increase of high level assignments coming!
Dutch Sheets while ministering at Glory of Zion's "Awakening Our Prophetic Destiny for the Future" Conference:
"We will find ourselves praying and decreeing things that in our own mind and faith level we would never attempt … it's not whether you feel a little fear while you are doing it – it's whether you are bold enough and have enough faith to do it in spite of the fear. He's going to do things for us in this season. He's going to send us on high level assignments.  He's going to shift nations and governments in this season through apostolic and prophetic intercession…'There will be violence that comes to this nation but I will not allow it to reach the fullness that satan has intended if My people will pray. You will see My protective hand begin to rise up and stop it.  And I will expose strongman after strongman, cell after cell, strategy after strategy.  I say to you, you must be bold in this season because the solutions and the preservation and protection will not come primarily through law enforcement.  It will come first from My people that ascend with me up into the realm of the spirit and binds and looses at My direction.  And I will cause things to be exposed and stopped that have no other way of being stopped… You are the defense of this nation…'".
Some other key high level assignments given to RHM include:
Rededicating this nation to the Lord at the First Landing Cross Memorial on Cape Henry in Virginia Beach.. Rev.Robert Hunt traveled to this land on an evangelism mission. After the three ships first landed on these shores in 1607, Rev. Hunt called for three days of fasting and praying before disembarking. He then walked a short distance to this spot and planted a wooden cross and dedicated this nation to the preaching of the gospel, not only here, but to the nations of the world. His bones were recently identified from an excavation that occurred two years ago. It is a sign! (Read more)
Our Upcoming "Gathering of Eagles:  Equipping for Apostolic/Prophetic Worship & Prayer" in Greensboro, NC (Guilford County) on Saturday, February 20th with host Darrell Nicholson (catch him every weekday at noon on Periscope). Greensboro is a city of warriors – it is named after Nathanael Greene, "a Revolutionary War general, who in 1781 played a major role in the colonists' fight for independence at a battlefield called Guilford Courthouse. Greene lost the battle to Britain's Lord Cornwallis, but historians credit him with so weakening Cornwallis's army that surrender soon followed". Greensboro is also the place where four young warriors took a "seat" for righteousness at the lunch counter of F.W. Woolworth's and a movement was started that shifted our nation. So we will stand under this open portal to fight a spiritual battle to weaken our enemy and shift our nation.back to a righteous course, "Do it again Lord!" .
"Ephesians4Movement (E4M) Monthly Equipping Sessions" – 4th or 5th Sundays, 2:00-5:00 PM –  Launches This Sunday, January 31st!
Worship,Teaching & Fellowship: It's time to be EQUIPPED to go after the Harvest!
Ephesians 4:11-13,11 So Christ himself gave the apostles, the prophets, the evangelists, the pastors and teachers, 12 to equip his people for works of service, so that the body of Christ may be built up 13 until we all reach unity in the faith and in the knowledge of the Son of God and become mature, attaining to the whole measure of the fullness of Christ.
Sunday, January 31, 2016, Holiday Inn Express-Concord, 7772 Gateway Ln NW, Concord, NC
Sunday, February 28, 2016, Holiday Inn Express-Concord, 7772 Gateway Ln NW, Concord, NC,
March 2016 (change in date coming for March only), Holiday Inn Express-Concord, 7772 Gateway Ln NW, Concord, NC
Sunday, April 24, 2016, Holiday Inn Express-Concord, 7772 Gateway Ln NW, Concord, NC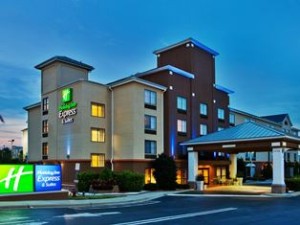 New Blogs Posted!
The Catawba River, Cabarrus County, Gaston County and Orange County reports now posted! Read what God is doing – and then let us know if we can help you take back your city or county!  Email us at info@releasingheaven.org. The Lord is looking for the "available few" to send on "high level assignments" to release His kingdom into the earth.