Saturday, December 6, 2014 – Releasing a Whirlwind of His Glory to END SLAVERY IN CHARLOTTE – At Charlotte 24-7 in support of their ESC Launch
ESC exists to raise awareness about modern day slavery & to connect people with a wide variety of ongoing involvement opportunities in the fight against human trafficking on the local front. Activism.  Action.  Advocacy.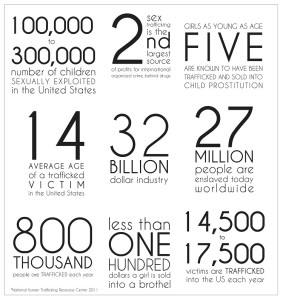 This Gathering was during the Month of Kislev on God's Calendar, which is a month of ever-increasing darkness but also the month of Hanukkah, Light shining in the Darkness. It is believed to be the month that Jesus was actually conceived by the hovering of Holy Spirit over Mary.  So it is the month of listening for the strategies of heaven, a month of miracles, and the month of unleashing a storm of righteousness, justice & truth.  We decreed Isaiah 33:22 – "For the LORD is our judge, the LORD is our lawgiver, the LORD is our king; it is He who will save us" as well as  Isaiah 28: 18-17 , Psalm 89:14, Isaiah 61:1-3 and Ephesians 6:12.
We cried out for every believer to not be silent, but to instead awaken with eyes to see and to take their place in authority to tear down evil structures. We prayed for the ministries actively engaged in ending slavery in Charlotte – we prayed for refreshing, provision, strength,  and power. And we decreed healing, deliverance, salvation, restoration for all the victims – the abused and the abusers.
And we tore down evil works, with shouts of loosing warring angels to rumble on behalf of the innocent, targeting:
Poverty and oppression
Terrorism, barbarianism
Assault against women
Iniquity – broken covenants and the moving of boundary lines
Breaking Greed, corruption – coming against those who profit from this sin in the Hospitality Industry – including conventions, sporting events; the Transportation industry – highways, airports; the Entertainment industry with nightclubs and "gentlemen's" clubs; and even Shelters
Johns – breaking power of sexual perversion and lust
the Lord's taking up the cause of protection and blessing for latch-key children and children from single-parent families
We will not keep silent until this slavery is pulled down! We will release the song of the Lord, His joy, His Kingdom reign, His authority, His might, His rumble!